If you have any information about these crimes or any person(s) involved, you are urged to call Crime Stoppers at 336-373-1000 or submit a Web Tip on this website. You can also download our free mobile app: P3 Tips. Earn a reward of Up to $5,000 for helping solve these cases!
All 3 ways are 100% anonymous!
2022-0819-008 Larceny
September 30, 2022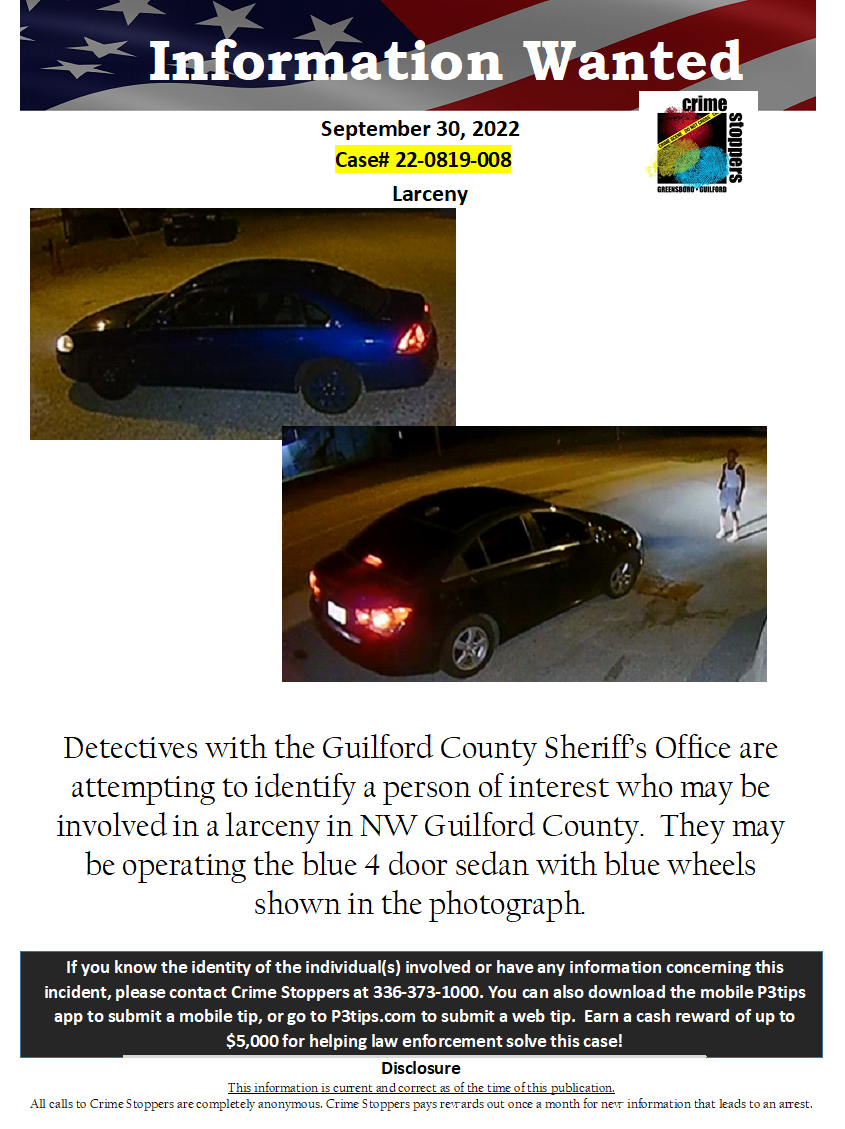 ---
2022-0829-019 Felony Larceny
September 30, 2022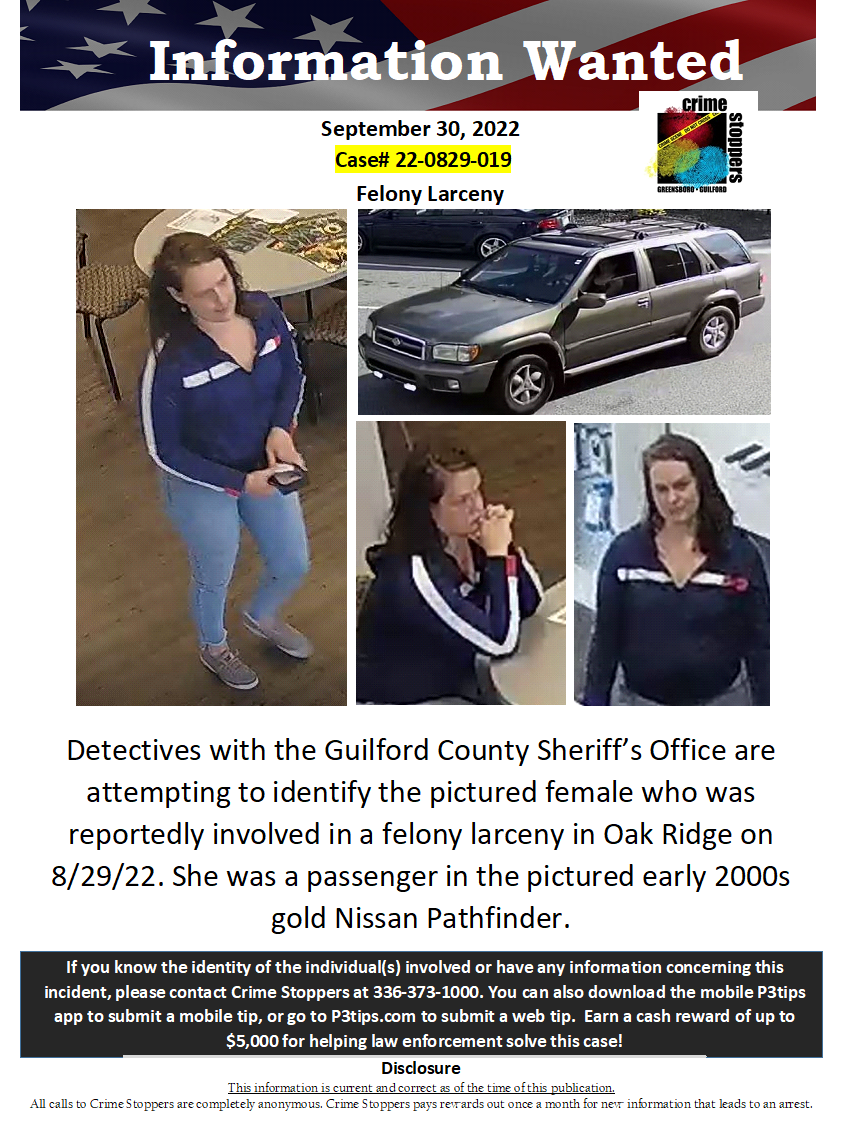 ---
2022-0917-139 Aggravated Assault Phillips Ave.
September 28, 2022
On Saturday September 17, 2022 at approximately 3:57 p.m. a shooting took place on Phillips Avenue, as a vehicle was leaving the Valero Gas Station (2200 Phillips Avenue) in Greensboro, NC. As a result of this shooting a juvenile was shot and hospitalized. Detectives with the Greensboro Police Department are seeking out any information in regards to suspect identities, witnesses, or video that may assist with this investigation. Above are pictures of the two suspects of the shooting. This is all the information available to Crime Stoppers at this time.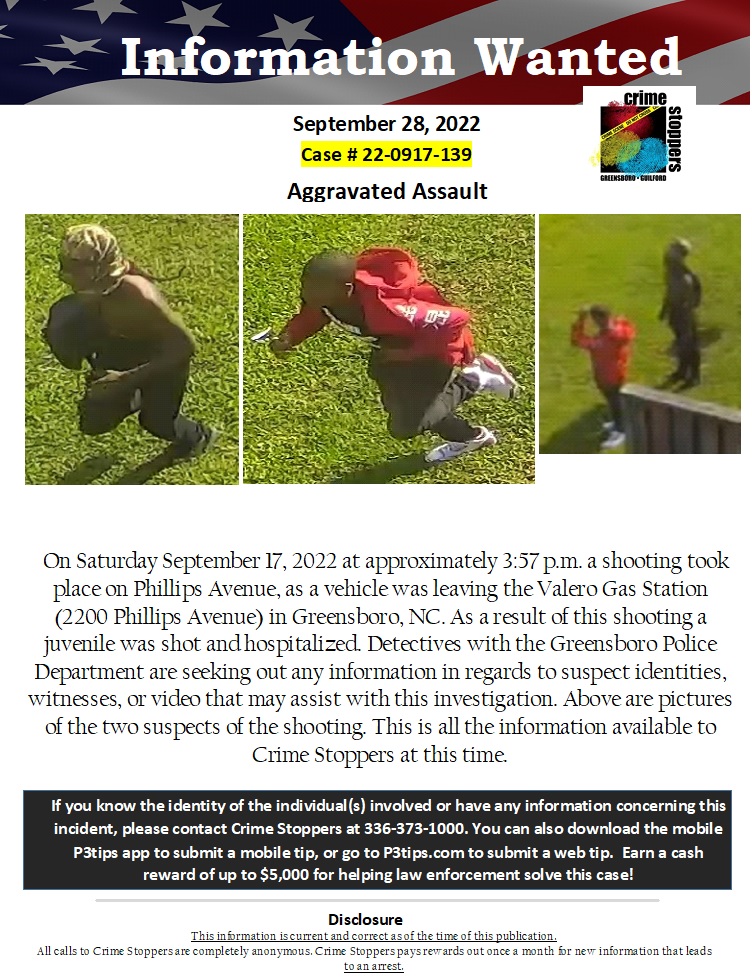 ---
2022-0823-244 Credit Card Fraud
September 19, 2022
---
2022-0822-242 Fraudulent Activity
September 19, 2022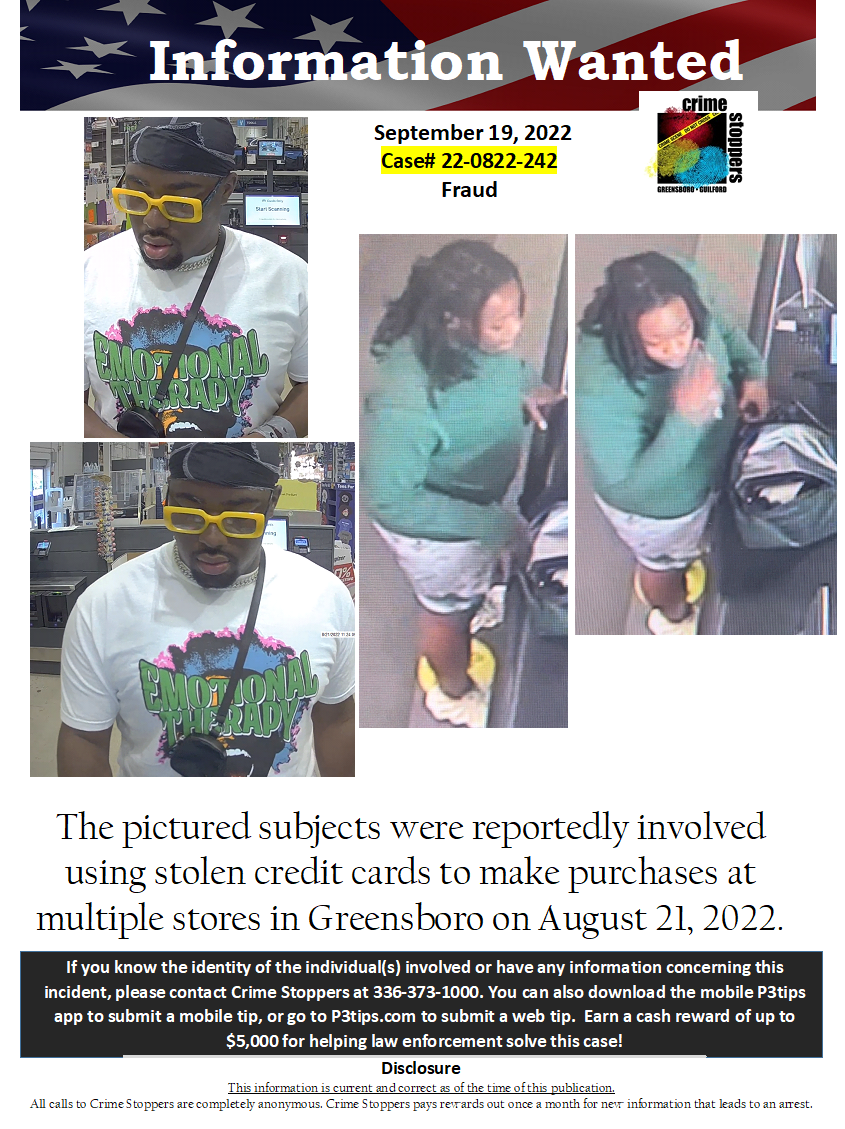 ---
2022-0729-240 Larceny from Rack Room Shoes
September 19, 2022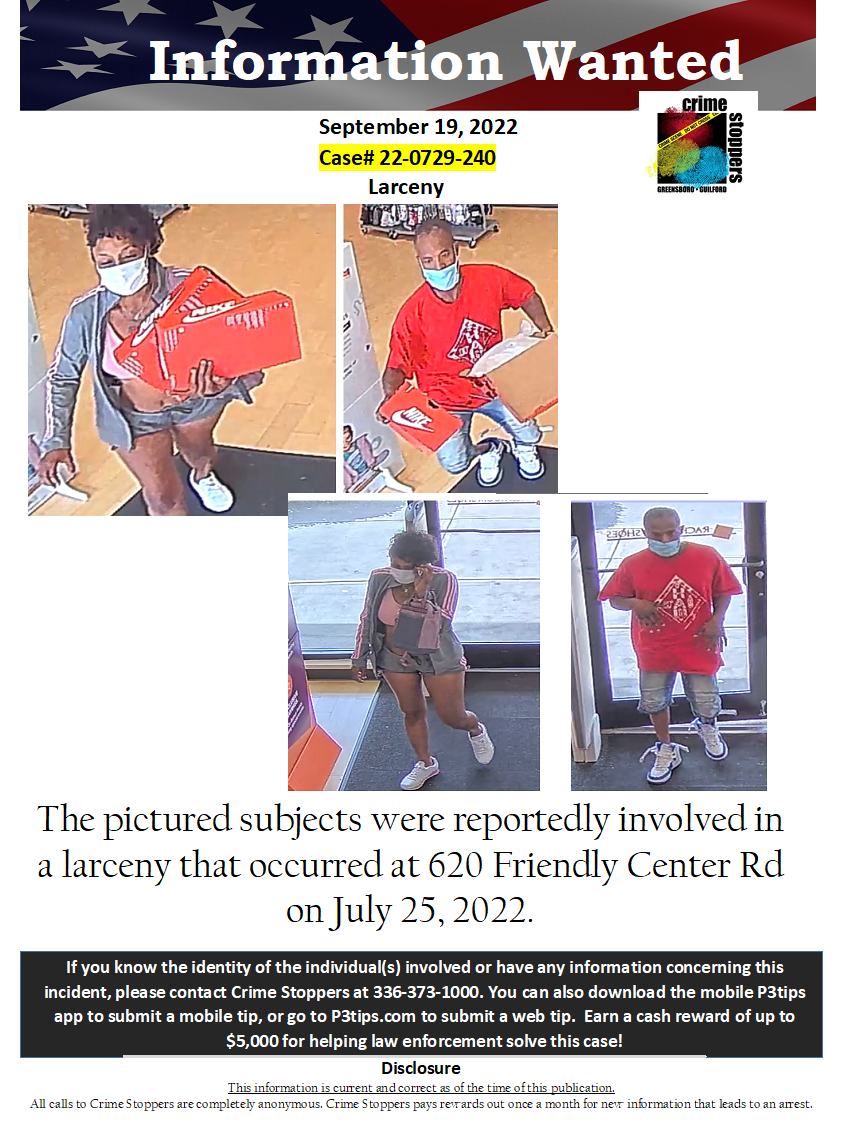 ---
2022-0821-112 Larceny from Belk
September 19, 2022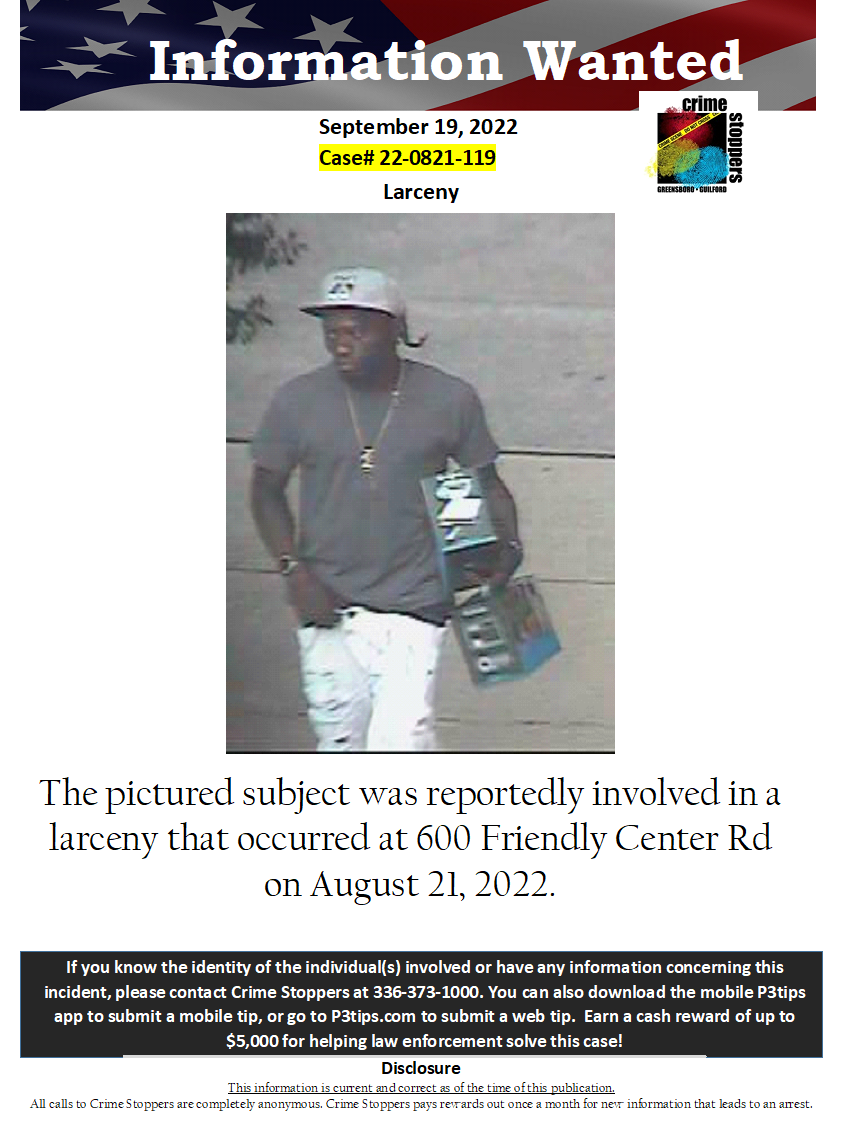 ---
2022-0907-014 Burglary in Whitsett, NC
September 13, 2022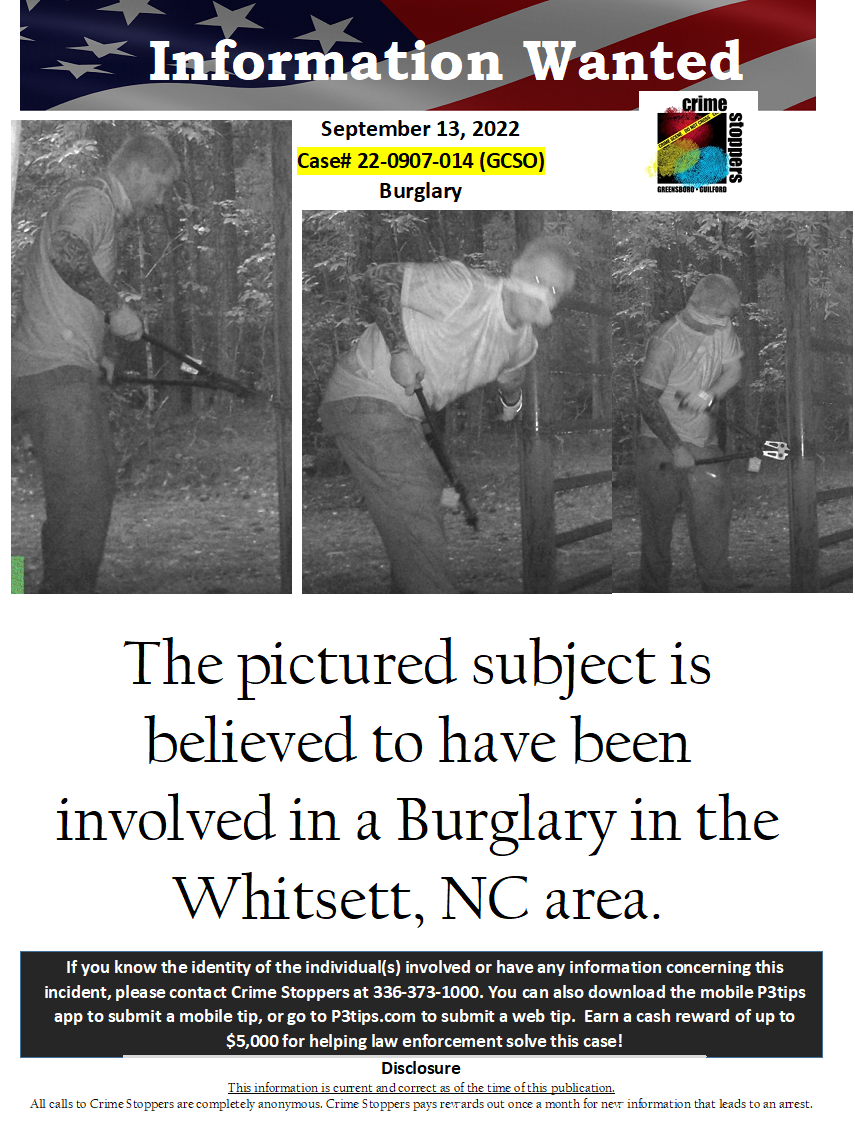 ---
2022-0810-185 Theft from Lowe's
September 13, 2022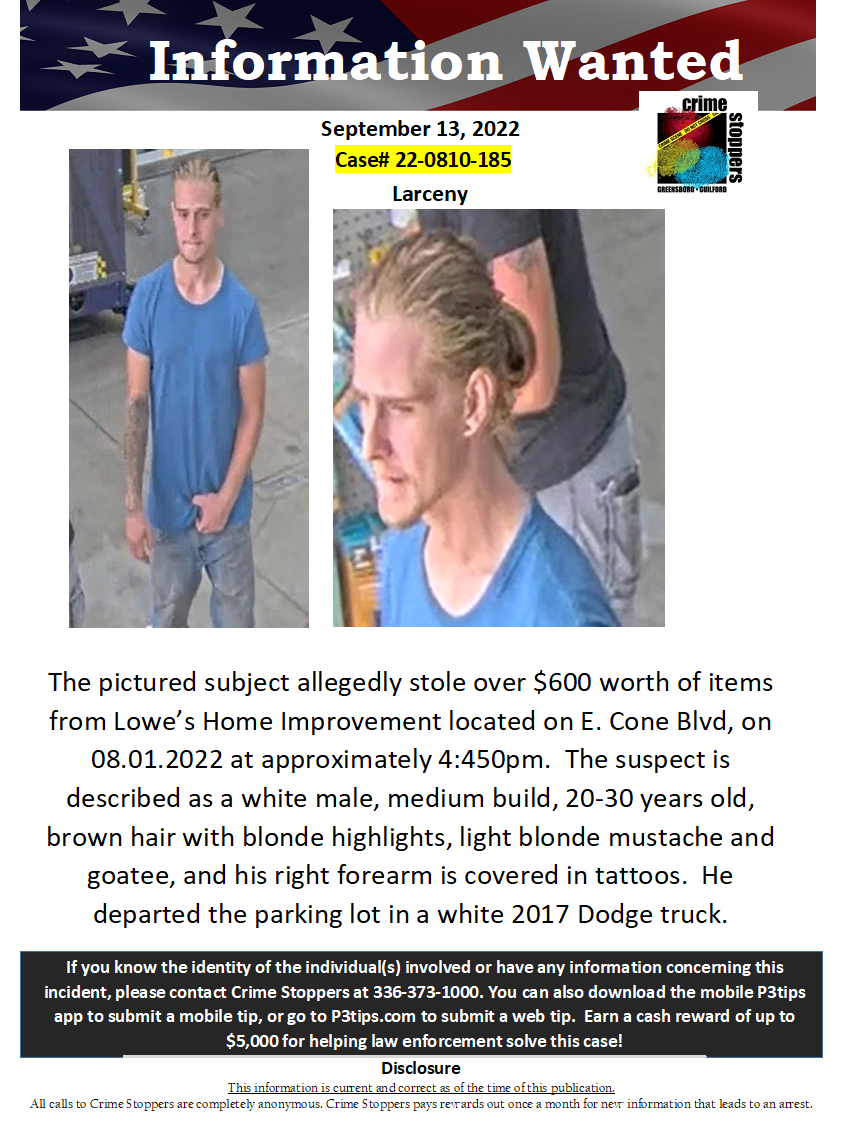 ---
2022-0824-108 Fraud
September 13, 2022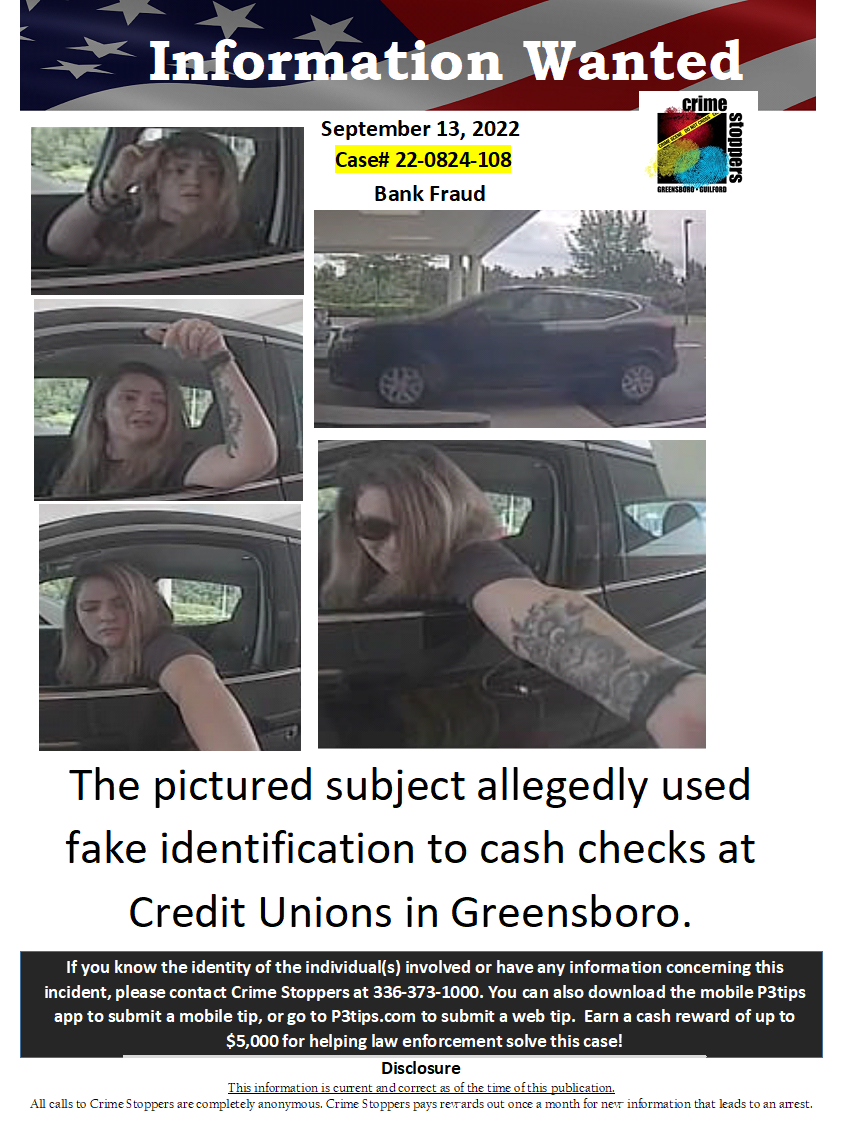 ---
| | | |
| --- | --- | --- |
| Page 1 of 33 | 321 Records | Prev | Next |